I like landing pages a bunch. I've written about Why Landing Pages Are a Must and I've had the really smart Oli Gardner from Unbounce write a guest post about How to Create Highly Converting Landing Pages. My good friends over at Copyblogger are pretty big fans of landing pages too – grab their landing page ebook.
Landing page use has become a foundational element of online and offline marketing and should be used by every regardless of industry or engagement type.
Let me restate that another way – landing pages can be used by any business whether you sell products from your website, want people to make an appointment to meet or are trying to drive people into your store for your holiday sale.
Below are a sampling of just ten of the ways you can use landing pages.
Use a landing page in every ad, PPC or offline, to lead people to a place to get more info
Use a landing page to drive people to your events
Use a landing page to enroll people in your email newsletter
Use a landing page to promote your new product launch
Use a landing page to promote your free eBook
Use a landing page to give away a free printable guest pass to an event in your store
Use a landing page as a personalized destination in the resource box from a guest blog post
Use a landing page as a personalized destination in the resource box from a contributed article in your hometown paper
Use a landing page to offer Facebook users a printable coupon
Use landing pages to personalize your social media profile links
Need some help with landing page tools – here's a great list to start exploring
Top Landing Page Creation Tools
List of resources and apps specifically for building and testing landing pages.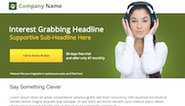 Instapage makes creating, publishing and A/B split testing landing pages simple.
Added by Tyson Quick on Nov 27, 2013

Destinably te ofrece una plataforma en tu idioma para crear, publicar y optimizar tus Landing Pages, sin necesidad de programar ni de contar con un hosting.
Added by Carlos Aristazábal on Feb 16, 2014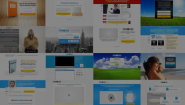 LeadPages™ Software is the world's easiest landing page generator. It is this easiest way to build conversion optimized & mobile responsive landing pages for your business. These pages can be published to a server of your choice, Facebook, or WordPress . . . and can be a/b split tested.

Unbounce lets marketers build high-converting landing pages without I.T. 1-click publishing, A/B testing and a suite of best-practice landing page templates

How Landing Pages fit in your inbound plan Convert: You've got traffic to your site. The next step is to convert those visitors into leads by gathering their contact information on a form that lives on a landing page.

If you have a website, then you have goals that you want your visitors to accomplish (e.g., make a purchase, sign up for a newsletter) or metrics you want to improve (e.g., revenue, visit duration, bounce rate). Experiments lets you test which version of a landing page leads to the greatest improvement in goal completion or metric value.
Landing pages and email marketing for everyone!

Improve conversions through A/B Testing, Split Testing and Multivariate Testing with Optimizely!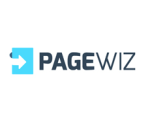 Pagewiz Landing Pages for online marketeers - Create, Optimize, and Publish your landing pages. NO Programming or IT Necessary. Sign-up Today!


Lander lets you create beautiful landing pages for your social media, email and online marketing campaigns using an easy step-by-step process. Sign up now!
12
Top Landing Page Creation Tools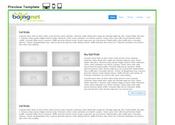 Convert traffic into leads and customers with mobile ready, personalized and lead generation landing pages. Landing pages are focused mini websites with clear calls to action that support any type of marketing effort. Lead Generation landing pages are designed to capture web traffic that you generate through PPC, event and other campaigns where you don't have a relationship with the audience, and turn them into leads.
Added by Dennis Kelly on May 16, 2014